It looks like you've finally decided to move, and moving is something that requires a lot of things that need accomplishing, such as packing. If you do not have the time to pack, you do not need to worry because 5 Star Movers can do the packing. With packing being an essential part that must not be taken for granted during the moving process, it is best to get our packing services to guarantee that moving to your new place will be less stressful and more comfortable.
Why You Need Help Unpacking and Packing Your Stuff
You probably think that packing is an easy task. However, packing is something that cannot be done easily, especially if you do it all by yourself. Once you start packing all the teeny tiny pieces of your belongings you intend to bring with you; you will come to realize that it is actually quite tedious. So the best way to properly pack all the things you need is by hiring a professional moving company in your area.
By hiring professional and well-experienced packers who can pack all your things carefully, we guarantee an excellent packing service that suits your personal wants and needs. We use packing supplies such as boxes, packing tape, permanent markers, pens, and paper. These packing supplies will enable our packing team to organize all your items efficiently.
Many Bronx moving companies offer free estimation for all our long-distance and local moving services, including the packing service. Most of them are well-experienced, dedicated, and passionate about meeting the clients' requests. 
Perks of Getting The Best Packing Service
The packing service that we offer is proven effective when making your plan to move to another place more comfortable for you. Our movers work efficiently, and we pay attention to every little detail that our clients give to us. We are upfront and fair when it comes to doing any transaction with our clients. 5 Star Movers LLC is a fully insured and licensed moving company that offers competitive pricing, accurate estimation, and excellent moving services. With that, we guarantee excellence in our work because our clients' satisfaction is what really matters to us.
The moving company commits itself to give the best and most reliable details about our moving and packing service. We do this to assure you that our company is capable of providing the best service you could ask for. In choosing us, we guarantee that all your valuables and properties will remain safe.
You can expect that all your properties and belongings will be in good hands, and this is the main reason why most of our clients love choosing and dealing with us. All our movers are efficient and reliable, and we are confident that we can give you the moving service that is best suitable for you. We are proud that our company has no records of complaints reported toward our moving service. That goes to show that our company is the leading moving company in New York.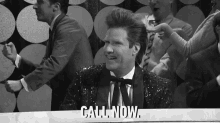 { "@context":"https://schema.org", "@type":"WebPage", "headline":"A Secret: How To Get The Best Packing Services", "url":"https://5starmoversllc.com/blog/a-secret-how-to-get-best-packing-services/", "about":
[{"@type": "thing", "name": "packing materials", "sameAs": ["https://en.wikipedia.org/wiki/Packaging_and_labeling","https://www.google.com/search?q=packing+materials&kgmid=/m/02qz80"]},{"@type": "thing", "name": "furniture", "sameAs": ["https://en.wikipedia.org/wiki/Furniture","https://www.google.com/search?q=furniture&kgmid=/m/0c_jw"]},{"@type": "thing", "name": "insurance", "sameAs": ["https://en.wikipedia.org/wiki/Insurance","https://www.google.com/search?q=insurance&kgmid=/m/03xks"]},{"@type": "thing", "name": "cartons", "sameAs": ["https://en.wikipedia.org/wiki/Carton","https://www.google.com/search?q=cartons&kgmid=/m/033rv2"]},{"@type": "thing", "name": "pickfords", "sameAs": ["https://en.wikipedia.org/wiki/Pickfords","https://www.google.com/search?q=pickfords&kgmid=/m/07wr4h"]},{"@type": "thing", "name": "van", "sameAs": ["https://en.wikipedia.org/wiki/Van","https://www.google.com/search?q=van&kgmid=/m/0h2r6"]},{"@type": "thing", "name": "schepens", "sameAs": ["https://en.wikipedia.org/wiki/Schepen","https://www.google.com/search?q=schepens&kgmid=/m/08g00z"]},{"@type": "thing", "name": "price", "sameAs": ["https://en.wikipedia.org/wiki/Price","https://www.google.com/search?q=price&kgmid=/m/01d_1l"]},{"@type": "thing", "name": "bubble wrap", "sameAs": ["https://en.wikipedia.org/wiki/Bubble_wrap","https://www.google.com/search?q=bubble+wrap&kgmid=/m/0mdb8"]},{"@type": "thing", "name": "clothes", "sameAs": ["https://en.wikipedia.org/wiki/Clothing","https://www.google.com/search?q=clothes&kgmid=/m/09j2d"]},{"@type": "thing", "name": "timber", "sameAs": ["https://en.wikipedia.org/wiki/Lumber","https://www.google.com/search?q=timber&kgmid=/m/025tnyc"]},{"@type": "thing", "name": "clients", "sameAs": ["https://en.wikipedia.org/wiki/Customer","https://www.google.com/search?q=clients&kgmid=/m/01j0mk"]},{"@type": "thing", "name": "kitchen", "sameAs": ["https://en.wikipedia.org/wiki/Kitchen","https://www.google.com/search?q=kitchen&kgmid=/m/0d4wf"]},{"@type": "thing", "name": "glass", "sameAs": ["https://en.wikipedia.org/wiki/Glass","https://www.google.com/search?q=glass&kgmid=/m/039jq"]},{"@type": "thing", "name": "box", "sameAs": ["https://en.wikipedia.org/wiki/Box","https://www.google.com/search?q=box&kgmid=/m/025dyy"]},{"@type": "thing", "name": "elephant", "sameAs": ["https://en.wikipedia.org/wiki/Elephant","https://www.google.com/search?q=elephant&kgmid=/m/0bwd_0j"]},{"@type": "thing", "name": "appliances", "sameAs": ["https://en.wikipedia.org/wiki/Home_appliance","https://www.google.com/search?q=appliances&kgmid=/m/019dx1"]},{"@type": "thing", "name": "bed", "sameAs": ["https://en.wikipedia.org/wiki/Bed","https://www.google.com/search?q=bed&kgmid=/m/03ssj5"]},{"@type": "thing", "name": "risk", "sameAs": ["https://en.wikipedia.org/wiki/Risk","https://www.google.com/search?q=risk&kgmid=/m/06d5f"]},{"@type": "thing", "name": "london", "sameAs": ["https://en.wikipedia.org/wiki/London","https://www.google.com/search?q=london&kgmid=/m/04jpl"]},{"@type": "thing", "name": "linen", "sameAs": ["https://en.wikipedia.org/wiki/Linen","https://www.google.com/search?q=linen&kgmid=/m/0fkqd"]},{"@type": "thing", "name": "property", "sameAs": ["https://en.wikipedia.org/wiki/Property","https://www.google.com/search?q=property&kgmid=/m/05wrt"]},{"@type": "thing", "name": "export", "sameAs": ["https://en.wikipedia.org/wiki/Export","https://www.google.com/search?q=export&kgmid=/m/01sr3q"]},{"@type": "thing", "name": "cutlery", "sameAs": ["https://en.wikipedia.org/wiki/Cutlery","https://www.google.com/search?q=cutlery&kgmid=/m/023pjk"]}],
"mentions":
[{"@type": "thing", "name": "self storage", "sameAs": ["https://en.wikipedia.org/wiki/Self_storage","https://www.google.com/search?q=self+storage&kgmid=/m/07xn3v"]},{"@type": "thing", "name": "warehouse", "sameAs": ["https://en.wikipedia.org/wiki/Warehouse","https://www.google.com/search?q=warehouse&kgmid=/m/02nzw0"]},{"@type": "thing", "name": "packaging", "sameAs": ["https://en.wikipedia.org/wiki/Packaging_and_labeling","https://www.google.com/search?q=packaging&kgmid=/m/02qz80"]},{"@type": "thing", "name": "dishwasher", "sameAs": ["https://en.wikipedia.org/wiki/Dishwasher","https://www.google.com/search?q=dishwasher&kgmid=/m/0ky7b"]},{"@type": "thing", "name": "bed", "sameAs": ["https://en.wikipedia.org/wiki/Bed","https://www.google.com/search?q=bed&kgmid=/m/03ssj5"]},{"@type": "thing", "name": "tinned food", "sameAs": ["https://en.wikipedia.org/wiki/Canning","https://www.google.com/search?q=tinned+food&kgmid=/m/01c4r0"]},{"@type": "thing", "name": "handyman", "sameAs": ["https://en.wikipedia.org/wiki/Handyman","https://www.google.com/search?q=handyman&kgmid=/m/091_9x"]},{"@type": "thing", "name": "crates", "sameAs": ["https://en.wikipedia.org/wiki/Crate","https://www.google.com/search?q=crates&kgmid=/m/03yz3h"]},{"@type": "thing", "name": "clothes", "sameAs": ["https://en.wikipedia.org/wiki/Clothing","https://www.google.com/search?q=clothes&kgmid=/m/09j2d"]},{"@type": "thing", "name": "packing crates", "sameAs": ["https://en.wikipedia.org/wiki/Crate","https://www.google.com/search?q=packing+crates&kgmid=/m/03yz3h"]},{"@type": "thing", "name": "re-use", "sameAs": ["https://en.wikipedia.org/wiki/Reuse","https://www.google.com/search?q=re-use&kgmid=/m/0bg9t_"]},{"@type": "thing", "name": "transportation", "sameAs": ["https://en.wikipedia.org/wiki/Transport","https://www.google.com/search?q=transportation&kgmid=/m/07bsy"]},{"@type": "thing", "name": "containerised", "sameAs": ["https://en.wikipedia.org/wiki/Containerization","https://www.google.com/search?q=containerised&kgmid=/m/09cwbk"]},{"@type": "thing", "name": "recycling", "sameAs": ["https://en.wikipedia.org/wiki/Recycling","https://www.google.com/search?q=recycling&kgmid=/m/0j6v7"]},{"@type": "thing", "name": "timber", "sameAs": ["https://en.wikipedia.org/wiki/Lumber","https://www.google.com/search?q=timber&kgmid=/m/025tnyc"]},{"@type": "thing", "name": "electrical appliances", "sameAs": ["https://en.wikipedia.org/wiki/Home_appliance","https://www.google.com/search?q=electrical+appliances&kgmid=/m/019dx1"]},{"@type": "thing", "name": "art handlers", "sameAs": ["https://en.wikipedia.org/wiki/Art_handler","https://www.google.com/search?q=art+handlers&kgmid=/m/010gnckp"]},{"@type": "thing", "name": "wardrobes", "sameAs": ["https://en.wikipedia.org/wiki/Wardrobe","https://www.google.com/search?q=wardrobes&kgmid=/m/02vkqh8"]},{"@type": "thing", "name": "garments", "sameAs": ["https://en.wikipedia.org/wiki/Clothing","https://www.google.com/search?q=garments&kgmid=/m/09j2d"]},{"@type": "thing", "name": "carton", "sameAs": ["https://en.wikipedia.org/wiki/Carton","https://www.google.com/search?q=carton&kgmid=/m/033rv2"]},{"@type": "thing", "name": "hazardous materials", "sameAs": ["https://en.wikipedia.org/wiki/Dangerous_goods","https://www.google.com/search?q=hazardous+materials&kgmid=/m/054l4h"]},{"@type": "thing", "name": "health and safety", "sameAs": ["https://en.wikipedia.org/wiki/Occupational_safety_and_health","https://www.google.com/search?q=health+and+safety&kgmid=/m/04j9sc1"]},{"@type": "thing", "name": "carpenters", "sameAs": ["https://en.wikipedia.org/wiki/Carpentry","https://www.google.com/search?q=carpenters&kgmid=/m/019x4f"]}] }