Piano moving requires extensive training, experience, and muscles. Therefore, if someone thinks of moving it all by himself, he needs to be aware of several factors involved in the process, which will have a serious impact if things have gone awry. The piano is a wonderful but expensive and heavy piece of sound machinery. Whether it's a grand piano or an upright one, explicit care has to be taken in order to move it from one place to another. This move can be significantly stressful, but if taken the right steps, then things might become a bit easier.
Several factors on how to find the best Piano Moving company
It needs to be remembered that moving a piano is moving an instrument with several keys, pedals, wires, and other delicate components which, if damaged or broken, would be expensive for repair or replacement. A piano may weigh anywhere between 400 and 1500 pounds.
That is why it only makes sense that people involved in the moving should learn about the necessary procedures and risks involved. Tilting the piano too much on one side while moving may shift the weight in one particular direction and could damage the inner components. Having proper instruments for moving and storage of piano is an essential thing.
Piano Moving Process
It is highly advisable to contact a piano moving professional since they would be proficient and quite adept in these processes. One must be aware of the efficiency of any piano moving services. It is better to enquire beforehand about their experience and their proposed method of moving.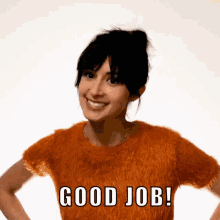 One easy way to find out an excellent service is to ask professional piano players and piano stores as the chances are that they would be able to provide excellent references for quality service. These moving professionals would assess and calculate all the necessities for local moving, thus taking away any headache from the mind of the owner.
Professional Piano Relocation Service
A professional piano movers' team can consist of 3-4 members who are capable of lifting and transferring the piano carefully after inspecting every location they would have to go through. They would also be adept in disassembling of the instrument in case they have to enter a narrow door. A good piano mover would be better equipped and act with the utmost care during the process. The cost of hiring movers can vary between $100 and $1000 depending on the piano and location.
Many professional piano movers take great pains in getting themselves insured in case anything wrong happens. Some piano movers do provide a bill of lading, that includes all the details regarding the piano and its movement, which helps to ensure that any damage caused will be repaired at their costs unless a waiver was signed beforehand.
Piano Moving Equipment and Safety
The piano owner should also take the necessary steps to get themselves insured against any potential damages. These can range from any harm to the instrument to any damage to movers during the moving process. These kinds of things should be focused on before as to avoid any trouble later on.
Careful moving of the piano would not affect its tuning and its sound will remain the same as before. But there is a possibility that due to the new conditions of the room, either because of the furnishing or location, there might be some subtle changes which might take some getting used to. Rest assured that anyone looking for moving their piano may relax and take a deep breath because even after there are several complexities involved in the process, it can be done with complete efficiency.
It's time to move to get a professional moving company to do the job, call us at 212-913-0231