Expert Piano movers are the best to handle the delicate process of transferring your piano from one place to another. Hiring a specialist to move your piano to a new home or any other location saves you a lot of time since the professionals take care of the whole process and deliver the instrument to the exact place you need it. You don't have to worry about moving your priceless grand piano down or up the stairs or transporting it alongside other household equipment. A professional also charges much less than the cost of repairing a damaged piano or replacing it with a new one.
Why Do You Need Moving Help For Your Piano
There are many reasons why you should contact a specialist to move your piano. Firstly, the architecture of a piano makes it a very fragile instrument. It comprises keys and keybeds, wires, hammers and bridges, and other internal components that are very delicate. Minor damage to any of these parts could be an expensive undertaking since their replacement is pricey. Expert piano removers give you a safety guarantee, and in case of any damage, they have an insurance policy to compensate.
Second, the composition of the piano gives it weight. The raw materials used in making pianos include wood, metal, and sand. A grand piano weighs between 500 and 1200 pounds, while a baby grand piano weighs between 500 and 800 pounds. This weight is too much for an individual without any special skills, and trying to move or lift the piano could damage it or hurt you. Professional movers possess the right equipment for lifting the piano, and if there is a need, they can detach the various parts and assemble them at the new destination.
A specialist in piano moving takes excellent care of your piano while moving it. First, they conduct a risk assessment before beginning the job. Second, they invest many resources to purchase specialized equipment such as boards to ensure that your piano will not get scratches and other damages during transportation. The equipment is costly and only serious, professional piano moving will invest in them. Besides the equipment, a professional has the necessary skills to move your piano around a corner in the house, up or down the stairs, and through a narrow doorway and still have it in one piece. It is near impossible to attain this kind of precision with an unskilled person.
Lastly, possessing an instrument comes with a sentimental attachment. Some of the pianos in some homes are family heirlooms passed down to their current owners through many generations. This sentimental value is priceless and cannot compare to the fee that one pays an expert to move the piano and safeguard it against damage.
Finding A Reliable Piano Moving Service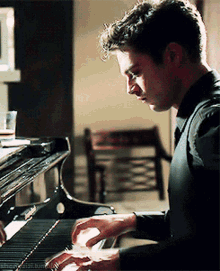 You can find reliable, professional piano movers in a directory online or by inquiring from your local piano shop. In the US, piano moving companies are listed on the internet by state. All the companies have their contact numbers online for you to get in touch. Some of them also have their email addresses and websites listed in the directories to make your information search easier. You can also ask for referrals from your friends, family, or neighbors. 
It is advisable to contact the companies first and make inquiries before awarding the contract. Give them your piano details, the distance you need to move it, and determine whether they have insurance cover in case of any damages to your instrument. If you are satisfied with the information and answers that they give you, you can go ahead and engage in their services.
Where To Contact Experienced Piano Movers in Bronx, NY?
On contacting a professional mover and expressing your interest in their services, the first thing they will give you is a free quotation. The quotation is based on the piano specification and distance to its new destination. The price of moving an average standing piano is less than that of moving a grand piano or baby grand piano.
Besides the cost, a quotation also includes the amount that the company offers you in insurance. Insurance depends on the price of the piano. You must know the price of the piano you intend to move to before accepting any of the terms. Also, find out if the company has an insurance policy for its fleet and staff before booking their services.
How Much Do Piano Movers Charge?
The price could range from $100 to $2000 depending on the piano size and distance. The cost is also directly proportional to the risks involved. If transporting a piano to its new location involves stairs, for example, the price rises. Your moving schedule could also factor in the cost as a demanding and rigid schedule attracts higher moving costs.
However, the great thing about this price is that it includes assembling and tuning once the piano gets to your desired destination. Even the most meticulous moving process leaves the piano in minor shock; hence, tuning is required at the end of the process.
Professional Piano Moving Requirements
Skilled piano moving requires three to six people, based on the piano type. A small spinet piano, however, can be moved by two people. The movers require pads and blankets, slings and ramps, and skids during the removal. The pads are used to wrap the piano, and it is then fastened to unique moving boards. While transporting pianos, skilled movers use wheeled dollies to move the piano on level ground. To load the piano onto a truck or van, they use ramps. Some movers also use cranes to lift pianos to and from high apartment floors.
Larger-sized pianos like grand and concert pianos are taken apart before moving while smaller upright pianos are transported intact. To prevent the keys from any damage, the keyboard is either wrapped or locked. Once the piano reaches the new location, the experts unwrap it and assess its condition before assembling it. After assembling, they tune it for you, and you can confirm it's functional before dismissing the moving team.         
For more information about piano moving services in the Bronx, NY, you can contact us at 212-913-0231.    
{ "@context":"https://schema.org", "@type":"WebPage", "headline":"Getting A Reliable Expert Piano Mover", "url":"https://5starmoversllc.com/blog/getting-a-reliable-expert-piano-mover/", "about":
[{"@type": "thing", "name": "piano", "sameAs": ["https://en.wikipedia.org/wiki/Piano","https://www.google.com/search?q=piano&kgmid=/m/05r5c"]},{"@type": "thing", "name": "grand piano", "sameAs": ["https://en.wikipedia.org/wiki/Piano","https://www.google.com/search?q=grand+piano&kgmid=/m/05r5c"]},{"@type": "thing", "name": "schepens", "sameAs": ["https://en.wikipedia.org/wiki/Schepen","https://www.google.com/search?q=schepens&kgmid=/m/08g00z"]},{"@type": "thing", "name": "vehicles", "sameAs": ["https://en.wikipedia.org/wiki/Vehicle","https://www.google.com/search?q=vehicles&kgmid=/m/0dd0xv"]},{"@type": "thing", "name": "insurance", "sameAs": ["https://en.wikipedia.org/wiki/Insurance","https://www.google.com/search?q=insurance&kgmid=/m/03xks"]},{"@type": "thing", "name": "logistics", "sameAs": ["https://en.wikipedia.org/wiki/Logistics","https://www.google.com/search?q=logistics&kgmid=/m/0k9sx"]},{"@type": "thing", "name": "expert", "sameAs": ["https://en.wikipedia.org/wiki/Expert","https://www.google.com/search?q=expert&kgmid=/m/02pkl"]},{"@type": "thing", "name": "price", "sameAs": ["https://en.wikipedia.org/wiki/Price","https://www.google.com/search?q=price&kgmid=/m/01d_1l"]},{"@type": "thing", "name": "floor", "sameAs": ["https://en.wikipedia.org/wiki/Floor","https://www.google.com/search?q=floor&kgmid=/m/0l7_8"]},{"@type": "thing", "name": "humidity", "sameAs": ["https://en.wikipedia.org/wiki/Humidity","https://www.google.com/search?q=humidity&kgmid=/m/01gmcl"]},{"@type": "thing", "name": "clients", "sameAs": ["https://en.wikipedia.org/wiki/Customer","https://www.google.com/search?q=clients&kgmid=/m/01j0mk"]},{"@type": "thing", "name": "knowledge", "sameAs": ["https://en.wikipedia.org/wiki/Knowledge","https://www.google.com/search?q=knowledge&kgmid=/m/01k8wb"]},{"@type": "thing", "name": "postcode", "sameAs": ["https://en.wikipedia.org/wiki/Postal_code","https://www.google.com/search?q=postcode&kgmid=/m/0dll7"]},{"@type": "thing", "name": "communication", "sameAs": ["https://en.wikipedia.org/wiki/Communication","https://www.google.com/search?q=communication&kgmid=/m/0n4bkm2"]},{"@type": "thing", "name": "upright piano", "sameAs": ["https://en.wikipedia.org/wiki/Piano","https://www.google.com/search?q=upright+piano&kgmid=/m/05r5c"]},{"@type": "thing", "name": "furniture", "sameAs": ["https://en.wikipedia.org/wiki/Furniture","https://www.google.com/search?q=furniture&kgmid=/m/0c_jw"]},{"@type": "thing", "name": "stairs", "sameAs": ["https://en.wikipedia.org/wiki/Stairs","https://www.google.com/search?q=stairs&kgmid=/m/02q0w6y"]},{"@type": "thing", "name": "risk", "sameAs": ["https://en.wikipedia.org/wiki/Risk","https://www.google.com/search?q=risk&kgmid=/m/06d5f"]},{"@type": "thing", "name": "uk", "sameAs": ["https://en.wikipedia.org/wiki/United_Kingdom","https://www.google.com/search?q=uk&kgmid=/m/07ssc"]},{"@type": "thing", "name": "pride", "sameAs": ["https://en.wikipedia.org/wiki/Pride","https://www.google.com/search?q=pride&kgmid=/m/0k3f9"]},{"@type": "thing", "name": "transport", "sameAs": ["https://en.wikipedia.org/wiki/Transport","https://www.google.com/search?q=transport&kgmid=/m/07bsy"]},{"@type": "thing", "name": "bespoke", "sameAs": ["https://en.wikipedia.org/wiki/Bespoke","https://www.google.com/search?q=bespoke&kgmid=/m/010f58d0"]}],
"mentions":
[{"@type": "thing", "name": "warehousing", "sameAs": ["https://en.wikipedia.org/wiki/Warehouse","https://www.google.com/search?q=warehousing&kgmid=/m/02nzw0"]},{"@type": "thing", "name": "cranes", "sameAs": ["https://en.wikipedia.org/wiki/Crane_(machine)","https://www.google.com/search?q=cranes&kgmid=/m/01v50j"]},{"@type": "thing", "name": "construction", "sameAs": ["https://en.wikipedia.org/wiki/Construction","https://www.google.com/search?q=construction&kgmid=/m/01jnzj"]},{"@type": "thing", "name": "gantry", "sameAs": ["https://en.wikipedia.org/wiki/Gantry_crane","https://www.google.com/search?q=gantry&kgmid=/m/025skxq"]},{"@type": "thing", "name": "shipping container", "sameAs": ["https://en.wikipedia.org/wiki/Shipping_container","https://www.google.com/search?q=shipping+container&kgmid=/m/064rdf8"]},{"@type": "thing", "name": "laboratory", "sameAs": ["https://en.wikipedia.org/wiki/Laboratory","https://www.google.com/search?q=laboratory&kgmid=/m/017clw"]},{"@type": "thing", "name": "pianola", "sameAs": ["https://en.wikipedia.org/wiki/Player_piano","https://www.google.com/search?q=pianola&kgmid=/m/012lk9"]},{"@type": "thing", "name": "transit", "sameAs": ["https://en.wikipedia.org/wiki/Public_transport","https://www.google.com/search?q=transit&kgmid=/m/05zdp"]},{"@type": "thing", "name": "music stand", "sameAs": ["https://en.wikipedia.org/wiki/Music_stand","https://www.google.com/search?q=music+stand&kgmid=/m/02q3m7h"]},{"@type": "thing", "name": "security", "sameAs": ["https://en.wikipedia.org/wiki/Security","https://www.google.com/search?q=security&kgmid=/m/0bg2p"]},{"@type": "thing", "name": "self-storage", "sameAs": ["https://en.wikipedia.org/wiki/Self_storage","https://www.google.com/search?q=self-storage&kgmid=/m/07xn3v"]},{"@type": "thing", "name": "pianos", "sameAs": ["https://en.wikipedia.org/wiki/Piano","https://www.google.com/search?q=pianos&kgmid=/m/05r5c"]},{"@type": "thing", "name": "concert grand", "sameAs": ["https://en.wikipedia.org/wiki/Piano","https://www.google.com/search?q=concert+grand&kgmid=/m/05r5c"]},{"@type": "thing", "name": "trucks", "sameAs": ["https://en.wikipedia.org/wiki/Truck","https://www.google.com/search?q=trucks&kgmid=/m/07r04"]},{"@type": "thing", "name": "customs clearance", "sameAs": ["https://en.wikipedia.org/wiki/Customs","https://www.google.com/search?q=customs+clearance&kgmid=/m/0g46r"]},{"@type": "thing", "name": "transport", "sameAs": ["https://en.wikipedia.org/wiki/Transport","https://www.google.com/search?q=transport&kgmid=/m/07bsy"]},{"@type": "thing", "name": "warehouse", "sameAs": ["https://en.wikipedia.org/wiki/Warehouse","https://www.google.com/search?q=warehouse&kgmid=/m/02nzw0"]},{"@type": "thing", "name": "packaging", "sameAs": ["https://en.wikipedia.org/wiki/Packaging_and_labeling","https://www.google.com/search?q=packaging&kgmid=/m/02qz80"]},{"@type": "thing", "name": "fees", "sameAs": ["https://en.wikipedia.org/wiki/Fee","https://www.google.com/search?q=fees&kgmid=/m/03fk6m"]},{"@type": "thing", "name": "facebook", "sameAs": ["https://en.wikipedia.org/wiki/Facebook","https://www.google.com/search?q=facebook&kgmid=/m/02y1vz"]},{"@type": "thing", "name": "bar code", "sameAs": ["https://en.wikipedia.org/wiki/Barcode","https://www.google.com/search?q=bar+code&kgmid=/m/0ggbx"]}] }
Other related tags:
piano local llc | highly recommend piano local | limited liability company | piano local | great communication | moving industry | services offered